Welcome everyone to Video Editing
and Production with Adobe Premier Pro. Thanks so much for joining us today. Before
we get started with the content at hand I would like to make sure everyone
is comfortable using ReadyTalk the tool we are using. You can feel free to
chat into us using the box at the lower left side of your screen to let us know if you have any
trouble, or if you have any issues with the audio, and for you to ask your questions of our
presenter today. So feel free to chat into us at any time throughout the webinar.
We will keep all lines muted so you get a nice clear recording that
you can refer to again at a later time or share with your friends and colleagues.
Most of you are hearing the audio play through your computer speakers, so
if you are hearing an echo just know that you may be logged in more than once and
will need to close an instance of ReadyTalk. If at any time the audio and the slides
fall out of sync we recommend dialing into the toll-free phone number by
phone or Skype that Susan has chatted out in the window, and she will send that
back to you at any time if you need that.
If you lose your Internet connection go ahead
and click the reminder or confirmation email you would have received when you
registered. For those of you that registered before 10 o'clock this morning Pacific
you would have received an email from me about exactly an hour ago that had the
slide deck attached on the right side. You can download that. It is called
"presentation" and then the name of this event. You can download the slides to watch
along with us. But keep in mind that today we will do a fair amount of our presentation
will be live demoing and screen sharing so those slides may not be fully
representative of what we will cover, but we wanted you to have them as
a resource and reference either way. If it any time you lose your phone connection
for those of you who do dial in by phone, you can redial the toll-free
number that Susan has chatted out.
We are recording this event so anything
you may miss or if you have to step away you will be able to refer to
it again later on our website at TechSoup.org/community/events-webinars.
We also upload our events to our TechSoup video channel on YouTube and
you will see these slides later on Slide Share as well. Within a few days you will
receive a follow-up email from me that includes the full presentation and recording
that you can watch again at your convenience and any links that we discuss. If you would
like to Tweet us today you can do so @TechSoup or using the hashtag #tswebinars.
My name is Becky Wiegand and I am the Webinar Program Manager here at
TechSoup and I am happy to be your host today.
I am joined by Glenn Fajardo who is the Director
of Co-Design Practice here at TechSoup Global. He comes from working specifically
with our TechSoup Global network. And those are all of the partner organizations
we have in countries all around the world. And he has experience designing trainings
for them, creating videos for them, and so he comes with quite a bit of experience
having used Adobe Premier Pro himself a lot.
So we are happy to have
him as our expert today. You'll also see assisting on the
backend Susan Hope-Bard from TechSoup. She will be there to help manage your
questions. You may also see Terry McGrath who is joining us from Adobe who
can help answer questions on and off specifically about the
Adobe Creative Cloud program. Looking at our objectives today, we really
want this event to be about lessening any fears you may have about how to begin editing
video and specifically with Adobe Premier Pro.
This is the first webinar that
we have done on Adobe Premier Pro so we are kind of making this the
starting point of our content on this. We don't expect to get in depth
and very technical in the weeds with all of the different features and functionality
in depth, we just really want to make sure that you are feeling more comfortable
so you can start editing video. We want to let you see what Adobe
Premier looks like in real time and understand what the panel layout is all
about so you know what the different panels do and kind of the gist of how to use those,
what you can find in the different panels in Adobe Premier Pro. And we want
you have some additional resources to help determine if Adobe Premier
Pro is the tool for your editing needs. So the majority of you took the pre-registration
survey when you registered for this event and I'm not going to repeat it here today,
but we had about 80% had ranked themselves as a 2 or lower on a scale of 0
to 5 when it comes to experience.
So that means that the great majority of
you have not spent a lot of time in this tool which is why we really want to target it to
that core audience of people who are not experts by any stretch on this. So I hope
that that helps set some context for what we are going to cover today. And if
you feel like you are more advanced on this topic and you want to stick with us anyway we would
welcome you to.
And you can share any tips or expertise you may have in the chat
window and we can share that back out with our audience. Before we get started
with the content this is just my housekeeping that we do every time, just
a little bit about TechSoup. If you are not familiar with our
organization we are a nonprofit that is working to build a dynamic bridge
to help enable civil society organizations around the world to gain access
to the resources they need, to design and implement solutions
for a more equitable planet. That's a mouthful but we provide technology
resources and information in every place on this map that is blue
which is pretty much everywhere except a handful of embargoed countries.
Go ahead and to chat in to let us know from where you are joining today.
And if you
are joining us from outside the United States you would be best benefited
by going to www.TechSoup.Global and selecting your country from
the map, from the drop-down list, so that you can find the donation and discount
programs available to your organization in your country or region of the
world. Today's program we are focused on the US based program but Adobe Creative
Cloud has launched in many, many other places around the world through our partners.
So you can find it many places aside from the US as well. And
just looking quickly at our impact, I have not updated these in the past couple
of months but I should because this number now is $5.4 billion in technology products and
grants that have been facilitated and delivered to NGOs for the greater good through
TechSoup's programs with donor partners like Adobe, Microsoft, Symantec and many
others.
So thank you all for taking the time to chat in to let us know
from where you are joining. With that I'd like to go ahead and turn it over
to our expert presenter today, Glenn Fajardo who is going to take us through
what Adobe Premier Pro looks like, hopefully help lessen those fears and get you
started on deciding whether this is the right tool for your needs, and show us what it is all
about.
So thank you so much Glenn for joining. Glenn: Thanks so much Becky. Good morning
everybody and I have to apologize in advance that I'm a little bit under the weather today.
I'm a little bit spacy but I'm really excited to be with you here today, and kind
of give you an overview of Premier pro. Now we are not going to be able to teach you
how to be a professional editor in the next, in the remainder of the hour that we have
with you today. But my basic message is this, it's worth trying it out and seeing what
you can do. That's the best way to find out whether Premier Pro is for you.
But I'd like to start with this idea that Premier Pro is easier than flying a jet plane,
really you can do it. Like what does that mean? Like that's kind of an odd analogy to start
with. But when you think of a jet plane and you see the cockpit, there is a ton of
controls, there are all these different things and all these crazy things and you wonder
like how people even learn how to fly in the first place.
When you first go in to
Premier Pro you'll see quite a few different panels and a lot of different controls and it
can feel kind of intimidated at first. But one way to kind of sort of dive into it
is to first take a step back and think about what is it that we are really trying to accomplish
in Premier Pro. Like what is editing about? How to I kind of break this down
into the components that I can start to wrap my head around. So what
you'll learn in this webinar are the 4 following things. One
is video editing feels intimidating how do I even begin to learn? What
are some first steps that I can take? The 2nd thing we'll talk about is what is Adobe
Premier Pro and how is it similar and different from other video editing tools.
So if you
have looked around for video editing tools you might have found out that there
is seemingly hundreds, even thousands of video editing programs out there which is
great. There is a lot of different choices. And you might be wondering like, what is it
about Premier Pro that is similar or different? What are some of the reasons why it might
be better suited for me, and why not? The 3rd thing is we are going to show just a little
bit on what it's like to use Adobe Premier Pro. And again, part of what I'd like to
encourage you to do is just to see that it's really more approachable than one
might think.
And we will do a short demo of it. And the 4th thing is just to start
thinking about is Adobe Premier Pro for me? And just a spoiler alert, what it is eventually
going to lead to is this idea of encouraging you to try it and that there is a free trial available
that you can try it with. And I will also point you to a resource from Adobe that actually
walks you through creating your first video. And that is a separate training but I'd really
like to strongly encourage you to do that and we will point you to that at the end.
So
let's go ahead and dive into the first point, the idea of how do I start learning? I think
the key to it, and I've taught our partner NGOs video editing in different places like our
partners in Argentina, our partners in Kenya, and I like to think of my
colleague Augustina in Argentina. She works for our partner organization
called [indistinct]. And when she started she had like zero background in video editing
at all. And she's also this tremendously shy person. She never shot video before. She had
done nothing. And now she is able to shoot and edit video really well. And in reflecting
on her experiences one of the things that was most helpful to her is just diving in,
trying it, and then kind of learning by doing and trying it out. And I think from my own
experience as well I think you have to kind of try it to see how it works in practice.
The
tendency might be to watch a lot of tutorials or try to spend hours and hours trying to get
yourself ready. I think the most important thing is to download a video editing program such as
downloading the free trial of Adobe Premier Pro and kind of really dive into it and starting to
work with it and practice and see how it goes.
I want to start with this idea though of what
is editing? It seems like this very arcane thing for a lot of people. We've all watched TV. We've
all watched movies. But what's really involved in the process of editing video? So I
thought I might relate it to something that might be a little bit more familiar for
folks. So I like to think of editing as cooking, so what power editing and cooking are similar.
Really what you are doing in both editing and cooking is your taking a whole bunch of
raw ingredients and you are selecting the parts that you want to use from those raw ingredients
and then you are sort of combining them and treating them in different ways to create
a new final product that has a different feel. So for example what you see in this photo is
the ingredients to what could be a chick pea stew or a chick pea soup.
Now if you just
started biting into like the chick peas or biting into the raw pumpkin or the raw
green pepper, that's going to be one experience. But when you cut them up, you cook parts
of them, you combine them in different ways, you created a whole different new
experience. So editing is like cooking. And how do you learn how to cook? You have to
learn how to cook by actually sort of trying it and getting some experience with chopping
ingredients, learning how to put things in a pot or a pan and be able to cook them the right
time. And there is a little bit of trial and error but it is something that I really
strongly believe that almost anyone can do. It's just a matter of getting in there,
trying it, getting some experience, and getting some feedback of is this tasting
correct? Is this something that people would actually want to eat? So further, go
with the demo I think what we will do Becky is we will go to, we will show you sort of
the raw ingredients and then we will show you the final videos as one demo.
We'll go
through this more throughout this webinar. So first we'll start with, this is some raw
video and it's like oh, it's a baby. It's cute. And this is the kind of thing that you might
record and that's great. That's one element. And then you might have another video like
this one where it's like hey, it's another shot of the baby. And oh, it's
like reaching out its hand. Now what would happen if you could take several
of these things and tell a complete story about this and instead it's a story about a
father feeding his kid. What would it look like? [Video begins] Father: I
like to swirl at around. It brings out the flavor, gives
it a nice bouquet on the backend. Want milk? Say please. Okay. [Music playing] [Video ends] Glenn: Okay, so you can see that it's a different
experience. So like watching the first 2 videos that's like biting into the raw bell pepper, or
trying to wrap your mouth around a big pumpkin or whatnot.
But when you see the final
video, that's like the final chick pea stew that comes out. That's like the
warm kind of tasty and all these sort of multi-dimensional things, all these
flavors that are hitting you at the same time. So that is what, that's one thing I'd like to kind
of start with is this idea of editing is cooking, it's a process of combining and
transforming into a new product that is easy for people to kind of eat. So what is Premier Pro? So Premier Pro
is, and I'll go ahead and switch back here. What is Premier Pro? So Premier Pro is a
very, very powerful video editing program. And it may seem a little strange that we are
talking about it that a whole bunch of people might be using it because it is so powerful
that it's now used to edit full featured films.
So you've heard of the movies
like Dead Pool, or Gone Girl. Those were edited in Adobe
Premier Pro. It's kind of – sorry, one second here. Sorry about
that. It did not make the switch back. Okay. Okay great. Sorry about that. Okay,
so Adobe Premier Pro is a very powerful video editing program that is like literally used
to edit full featured films like major releases like Dead Pool or like Gone Girl which
had Ben Affleck and Rosamund Pike. And some of you might have seen those movies.
And you might think wow, this super powerful program that is used to edit this and I'm
going to use this? How is that going to happen? But you can use it too. And it
is available through TechSoup. The great thing about Adobe Premier Pro
is it simple enough for anyone to use but it is powerful enough and extendable enough
that as you grow in your different directions of how you might want to edit, it's got plenty
of capability that you can keep on tapping into that you can keep on learning about.
And I know
that I myself, well I think I'm reasonably facile in Premier. I always learn a new thing every
day but it is not hard for me to kind of find those new things that I can stretch in
to. So what distinguishes Adobe Premier Pro from other video editing tools? There's a lot of
different things but I want to highlight just 2. One is that you have a very fine degree
of control and a boat load of tools. So as a couple of examples, you might
have like other video editing programs. You might be able to cut things down to the
quarter of a second in terms of your edits. With Premier Pro depending on how your
footage was shot, you can cut it down literally down to the frame. So if your
footage was shot in 30 frames per second you are getting it at 1/30 of a second
and you can literally cut that fine. And it actually turns out that that is super
useful to have that degree of fine control.
The 2nd thing is you just have a boat load
of tools in terms of the different things that you can do around effects, around video
effects like color correction, audio effects, and like other sort of ways in which
you can enhance the audio and video. There's just a lot of capability that Premier has
that a lot of other video editing tools don't have quite that degree of sophistication.
Although I'd have to say, in general, with video editing software things
are becoming more and more powerful. There's really these cool things now even on
the mobile device level where you can edit video on your mobile device with some programs.
Adobe also has like Adobe Premier Clip as well, but there's a lot of capability but there is
a lot of fine work that you can do in Premier that is very powerful. The 2nd thing and I think
this is something that is very, very different from a lot of other editing tools is
that Adobe Premier Pro Creative Cloud, it allows you to collaborate with other
people who have Premier Pro and Creative Cloud for you to work together on projects.
And I have firsthand experience in this, working again with our partners in Argentina and
Kenya.
We will literally edit video files together. I'll come back to Augustina. Like Augustina and
I have never, we've actually never met each other face-to-face. I've never bend to Argentina.
And yet we are able to make these very like interesting videos together and be able
to edit things and show things in context of what's working and what's not working
and edit and be able to discuss it through the cloud collaboration that's
available through Adobe Premier Pro the Creative Cloud version. Okay, so let's talk a
little bit about what it's like to use Premier Pro. And I'm going to start with a little bit of
an overview of some basic sort of concepts and terminology. And then we will go ahead
and demo some things directly in Premier Pro. Again, this is just to give you a sense of
what it's like and to encourage you to try it for yourself and see how it works for you.
So the basic steps, there are different ways of sort of cutting and slicing this, no
pun intended from our cooking analogy.
But I'm going to use sort of 4 basic steps
that you can imagine how the editing process could work. The first thing is to, and we
will demonstrate all these or most of these in Premier Pro as well. So the first
thing is to import your raw media, so these are all your, not only
your video files that you have shot. You might also have video files that other
people shot. You might have still images that you might want to use. You might have
music. You might have other audio narration. Like all these things you can sort of bring
into a project and you are basically putting it onto your kitchen counter so that you
have it available to put into your video. The 2nd thing is to kind of get it in sequence,
so this is about, you take these different files and you put them onto what's called like
a timeline. And we will show you again how this works. The 3rd
thing is how to spruce it up. These are different enhancements that you
can do both on a video and audio level.
So for example with color, you might do
things like color correction where you are able to make the color look better and more
vivid. With audio you might have things where you are doing some things like graphic
equalization. You are doing some other things to kind of enhance the audio so it sounds
better, that it sounds easier to understand and it just creates a more vibrant
experience. And then finally what you will do is you will export your final video. This is kind
of like taking your stew or your soup out of the pot and putting it into a bowl that you can serve up
to an individual person. It would be a little weird if you told the person that in order to
eat this dish you had to go to the pot and eat directly out of the pot.
Like
that's not going to be able to reach anybody. So exporting the final video is kind
of putting it into kind of serving size. Okay so again we will demonstrate that
shortly, but just a really quick overview of what we are about to go over, we'll
talk about some of the most important panels in Premier Pro. We'll talk about the sequence
one. This is the timeline, the project, the program, the source, and the effects.
Now let's go through these individually and just give you some very quick
exposure to give you some basic concepts and vocabulary around this. So the
sequence panel is what we have circled here. So in this particular shot it's at the
bottom of the screen and the thing circled with the blue ellipse. So this is where you
put all of your files and kind of arrange them in sequence. And you also edit them in terms
of how much you want to use of each clip. So that's where the majority
of the action happens. The next thing is the project panel. In
this particular shot it is in the top left, again circled with the blue circle there.
The project panel is kind of like your, again, sort of the kitchen counter.
This is
where you have all your ingredients laid out. These are all the different video files,
image files, audio files that you have imported in your project. So you have them all
available here in your project panel. The next thing is the source and the program
panels. This is one that like obviously, I think the concept is actually pretty simple,
but it took me a while to kind of understand what these were. So let me explain what
the difference is.
Now with both of them what you will see is you will be able to watch
video, but they serve 2 different purposes. The program panel or what is on the right of
this particular screen shot, that is viewing what is in your timeline. So that's
your final video. That's a preview of what you have arranged on the timeline
that reflects all the cuts that you've made, reflects what you've selected. It reflects
everything that would go into your final, it's a preview of the final dish. The
source panel, you can also watch video but what you are doing with the source panel
is like looking at each of the raw ingredients. So you are seeing what does the whole thing
look like. And we'll demo this a little bit in Premier as well. And then finally, you'll see
in this particular screen shot on the bottom left, the effects panel. So this is all of the
different things that you can do like I mentioned, like color correction and graphic equalization.
And there are different things like cropping.
This is also where you would have all the
kinds of transitions that you could add. So this is things like cross fades. You could
have things like dipped to black dipped to white, but all these things are in your effects
panel all kind of neatly organized there. I'll demo this very, very shortly
but one of the both good things and the sightly overwhelming things about
Premier Pro is just like a lot of other software like if you have ever used Microsoft
Word, this is also true of Microsoft Word, there's a lot of different ways in
which you can navigate the program. And the way I kind of organized it in my brain
is there are certain ways that you navigate that are better when you are first
starting, because you can kind of see things like all listed out.
So for example the menu
bar at the top is something that is a good way when you are first starting when you don't
know where everything is. As you progress and as you get more experience what
happens is you start to switch which ways you use to navigate the program. Once
you are comfortable with the menu bar you might go onto like icons because
you know what to look for in the icons.
Or you might go on to right click menus
and eventually like a lot of things when I'm editing now, a lot of things
I use are through keyboard shortcuts because you can do a lot of work very quickly.
And Premier is super logically laid out. Again, it's not immediately obvious when
you're first starting, but once you start to kind of get going like going through the
different ways in which you can use different kinds of edits, it is like literally all in
a row on your left-hand or on your keyboard, but it takes a while.
So I think one way
to think about how you navigate the program is there are some ways that you are going
to lean on more as you are first starting, and as you get more experience
you'll use things that are faster that are maybe less immediately intuitive
but it will increase your velocity and they actually end up being quite
intuitive once you start to get used to them. And so now I'm going to switch over to
Premier and do a little bit of a demo of some of the key concepts here. Becky: Glenn, before you do that
we had a couple of people asking how do you actually start Premier Pro. So is
it just clicking an icon and starting it up when you first go to open it up like
this? We had one person say that they were getting a strange message like something
not – let me see where the message was – "new sequence" and not knowing what to do
with that.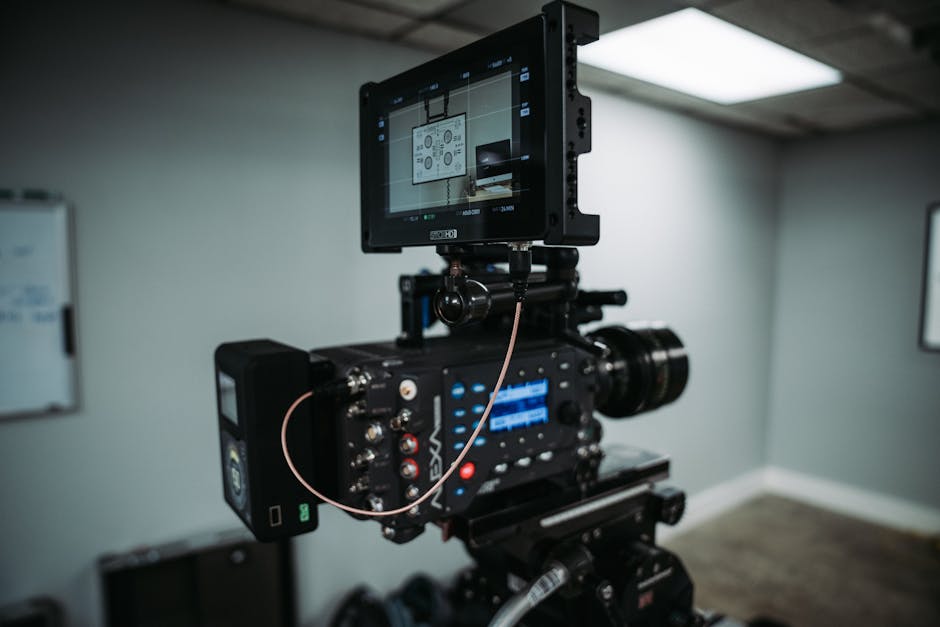 I don't know if when you open it up that just pops right open
when you click on it or what. Glenn: Yeah, that's a great
question. Sometimes the hardest steps are the very, very first ones. You
are like what? What does this mean? So I'm going to go little off script
here and address that particular thing. So we will come back to this in a second.
But the person asking the question, I'm sorry can I get
the name of the person? Becky: Sure. It's Don asked about
the new sequence message coming up on his screen when he tries to open it. Glenn: Thanks Don for the great question.
So when you are starting a new project and let's say I'm going here, File > New>
Project. Again this isn't like a full tutorial but I just want to give you a sense of
what Don is seeing.
So when you start you'll see a dialogue box like
this, and it says New Project and there is all these different
options that are available here. One thing is with the Premier Pro tutorial
I will point you towards it will walk you through all these introductory things. But I
think the main lesson here is that there are a ton of choices when you first start and you're
like oh, Timecode and then there is like Audio and Capture. Like what do all these mean?
To get the full detail on these things I'd recommend using the tutorial and it will kind
of walk you through navigating the finer points of kind of getting started in these first
few steps. But it's a good question Don. It's a little bit, to give you sort of a full
answer it would take longer but I would be happy to discuss with you as well after you try
things out.
But there are a lot of choices here. The main thing is use the tutorial and
then that will help you kind of navigate these first few steps. Were there any other questions Becky? Becky: There are some other questions in
the queue but most of them are not connected with the starting up or initial process of
Premier. We do have them in the queue though, so don't worry we will get
to them when we get to Q&A. Glenn: Okay, fantastic. Thank you. So I'm
going to come back to the project that we have. So here is Adobe Premier. And so just to
kind of recap what we just talked about in the last few slides, here is our sequence
here. And then here's our project here, project panel here. So you can see here
that we have all of these different assets that we have already imported. Here is
our program panel. So if I played this and I'm not sure how this is not come across in
the webinar, but you'll see like what you'll see in the program panel you can see this
is progressing through the sequence and the program panel is showing you what it
looks like in its current form in the sequence.
And then the source, I'll demonstrate the source
here real quick. So if I go to my project here and I'll just open up like let's say I
want to see what this particular asset or ingredient looks like. I'm just going to
double-click on it. And then I can preview it here in my source panel. So it appears
and I can see the full video here. And you'll see that in both like the program
and the source you can actually shuttle through a lot of video very quickly. So
instead of having to watch a minute of video to find that 5 seconds that you wanted to use,
you can kind of scrub through it very, very quickly and find like it's right here where
the bottle is emptying.
That's the part that I want to capture. Or it's like
right here where he's doing the pouring. And there is a lot of different ways in which
Premier helps you kind of go through this stuff very quickly. And you can take only the
video, or you can take only the audio, or you can take both the audio and
video. There are all these different ways in which you can take this stuff.
But let's demonstrate really quickly what it's like to import files into Premier.
So I am going to right click here and Import. And then I just navigate to wherever my
files are. And then let's say I want to import all of these 4 files in. I just highlight
them, open them, and then now you can see in my project panel here on the left
top, all of those files I just clicked on they are now available for me to put into
the project.
So that is a very quick demo of importing things. Now let show a
demonstration of what it's like to take files and put them on the timeline. So
I'm going to close this sequence. And we'll start a new sequence. So I'm going
to start with, let's say I wanted to start with this shot here. This is a shot of a
baby. And I want to make that the first thing in my sequence. So just to show you how
relatively easy this is I click on this, and then I drag it into the timeline
or the sequence. And then I release it and all of a sudden I have it here. And you
can see –now I have it into my time line. And let's say I wanted to add like other things,
like I wanted to do the over the shoulder shot right after that I just drag it like that. And
then let's say I want the wide shot I do like that. And just by doing that, let's go to, let's
go ahead and watch this in the program, so direct our attention to the top right.
All of a sudden I have those things.
There is the video and it is literally like dragging
and dropping. Oops, I put the wrong clips there. But you can see that it's just a matter
of drag and drop where you can put things into the timeline. Now you can do all sorts
of different kinds of cuts and edits here, but let me just show you. Like let's say I
wanted on this last one here, there is the hand, and let's say I want to cut it and instead
of having it go all the way like this I want to cut right here. All I do is grab the end
of it and then I just make it shorter like this. And then now all we have left is that. So it's
literally that easy to kind of change the length of what you're using. And there's all sorts of
ways in which you can cut out like if I wanted, I'm just going to quickly demo this razor
tool where I cut a clip in half like that.
And then I'll switch back to the selection
tool and I can move things around. And then I can add other things or I can change
the order of things like this and like that. That's kind of a mess but that just gives
you a sense of what the interface is like in terms of manipulating things in the timeline.
There is a lot of finer arts in this editing but it's not as arcane and crazy as you might
think. It's actually pretty simple to get started. What happens and something like the hardest to
do is figuring things out like where do I want to make my edit, like how finely do I want
to cut it and that takes some getting used to.
But overall the interface is
really not that tough to do. So I also want to, one other thing that
I think is good to know about Premier is everything can be rearranged in
terms of the way the panels are laid out. So if I wanted to move say – I like my project
panel right here. But let's say I wanted it over on the right, I can take this, click on it
and drag it over to different spots like this.
So I am rearranging my interface. I can
drag this like this. And people can rearrange their interface in different ways.
So it might not look exactly like this when you first open Premier. But know
that you can rearrange the panels. The main thing to remember is just
remember like what are your main panels that you want to feature, the sequence, the
program the source the project all that stuff. And again the tutorial we'll point you to
will kind of help expose you to that as well. I know that's a super fast-forward
thing but let me just show you real quick some of the video effects. So if I wanted
to do something like color correction, I can drag that in like this, then I am able to do
all kinds of things with the way the color looks. And there's all these different controls
that I have available that help me do these kind of adjustments. So if I wanted
to do this, I can brighten this, or I can increase the saturation level and stuff
like that. So these are all very powerful things that are available in Premier Pro. But
overall, the interface probably takes – there's a few things like once you figure
out things like getting your sequence in and getting your first files imported, once you
get like the first few steps I think the next steps, like after steps 1 and 2, like steps
3, 4, and 5 become a lot more intuitive.
So coming back to our slide deck
here I think the main thing to do though is if you really want to find out if
Premier Pro's for you. I highly, highly recommend that you try a free trial of Premier
Pro. This is available on Adobe's website. And TechSoup has also has an offer with
Premier Pro but you can get the free trial by itself through the Adobe website. And Becky
correct me if I'm wrong if that's the case. One thing to highlight is if you are thinking
about ordering Creative Cloud through TechSoup but you want to try the free trial first,
we for a variety of reasons we recommend that for your free trial use – I don't
know exactly Becky how you explain this – but use your personal email address for
the free trial like your non-work email. Use a different email than you would use if
you ended up purchasing the Creative Cloud offer through TechSoup so that you have 2. And
we can kind of go through the details on that but we'll have that. So this particular
tutorial on Adobe's website How to Edit Videos with Premier Pro, this is a really great beginner
tutorial for showing how Premier Pro works in practice.
And the URL is there. If you search
for it on Google you'll also be able to find it pretty quickly. And what this is is a 45
minute tutorial that kind of steps you through using Premier Pro to edit some sample files.
One of the great things about it is it gives you sample files to practice with. So it gives you like
all the video files and audio files and all that stuff so you don't have to figure that part of it out.
And you can just practice on the editing itself and experience what it is like to edit a
video in Premier Pro. So if you're interested I highly recommend doing the free trial and then
going through this tutorial how to edit videos with Premier Pro to get some direct
experience of what Premier Pro is like. And then for tutorials on specific topics, Adobe
also has a lot of additional training materials on the site.
The URL is there on very specific
topics. But I think more than anything else I really want to emphasize this idea if
you are wondering if Premier Pro is for you, if you are wondering if you can get used to
it, I highly recommend doing the free trial and then try doing this 45 minute
tutorial. And by the end of that you will have a much better feel specifically
for you, whether Premier Pro is something that make sense for you and your organization.
And so that ends this part of the presentation and I guess we can move on to Q&A. Becky: Great, thank you for that Glenn.
We have a couple of specific questions, so we may want to have you still showing
your screen.
But we had, Pam had asked what did you use when you selected just part
of the video that you were dragging and dropping into the timeline? How were
you able to select part of it and may be even expanding the timeline how
you did where it was a teeny little blip on it and then you stretched it out. I
think that's even new to people. So can you show how you did that? Glenn: Sure thing. That's a great
question. So when I did the demo I had already kind of preselected which parts of
the clip I'd use.
But let's do this from scratch and just kind of show what this looks
like. So here is our raw ingredient, again we are looking at our source panel
here. So this raw cut here is a total of let's see 12 seconds. So if we watch this
here's our raw thing. And as I watch at I say I really don't want the entire 12 seconds. There
is some stuff happening here at the beginning. This little guy here eating at the bottle but that's
not that interesting. There is stuff at the end that's not that interesting. But what I'm trying
to capture here is this moment of the hand, the hand, the hand. So
what I can do in Premier Pro is mark the in and the out of what I want
to do. So I'm going to just reset this. So if I want to select like let's say I want to
start using it right here where the hand starts to come off, so I'm going to mark an in
point here like this.
And then you will notice that this is now, the part that is highlighted
is much less. And then let's say I want to stop right up after the hand comes back on
here, I mark an out. Now when I drag it onto the timeline, instead of dragging the
entire 12 seconds, I'm dragging literally just the 2, almost 3 seconds that I
highlighted here. When I put it on the timeline you see that I just have 2 to 3 seconds
of video here, 2 seconds and 20 frames. So that's one way in which you
can select what you are using. But there's a bunch of different ways
in which you can do that. Another way is when I had quickly demoed earlier
of you can switch it in the timeline. So actually to answer the 2nd part
of your question how do I zoom in, so see this bar down at the bottom, this little
slider bar, if I drag this I can go much bigger or much smaller like this.
So when I go big
like this I can make really, really fine cuts. So let's say I just want to take off like
literally like 2 frames, so that's like 2/30, or 1/15 of a second. I could also do it
here in the timeline. So I drag it like this and there's 1 frame, there's 2 frames,
and there's your edit. And I can zoom back like this and the edit reflects that
change. So to sum up, there are ways in which you can do it when you first, before
you even put it on to the timeline you can mark in and out points.
And after it's on the timeline you can also keep on making
adjustments within the timeline. Becky: Great. I think that's really helpful
to see kind of how to expand that timeline and adjust things. As a follow-up question Keith
asked if you could talk a little bit about work flow as far as the process. You are pulling in
these pieces. Somebody else also asked about if you're wanting to import audio and
lay it over, where would you pull that in.
So once you've got all your ingredients to
make your meal and you are plugging them in, what do you do after that? Glenn: Yeah, that's a great question Keith.
I'd take a step back and maybe keep this as something you've already thought about,
but I want to kind of set context for everyone on this webinar. Before you even get into
Premier it is important to have a plan of what you want your video to be
like.
We have a lot of resources in our video storytelling resources at TechSoup
around this, but to kind of plan what shots are you going to use generally, and not
only like what shots you're going to use, but what is the flow of your story that
you are trying to tell in your video, and kind of think about the different shots
and have kind of a – like before I even start in Premier I have sort of a rough sense
of what I'm going to do to tell that story. But that said, when you are in work
flow you have the first rough cut and then I organize things within the
project. This is not a good example but like within the project I'll have things
organized by different types of footage and I'll have like audio in a folder.
I'll
have video in a folder. And depending on how big the project is I might divide things in
terms of where they occur in the video. But I think in terms of work flow I think it
is important to have kind of a rough plan first of how you are going to organize, like
what's going to happen in the video, what's roughly going to happen, and then
you can organize your assets around that. That's not a very, I'm not sure if I
quite answered the question though Becky. Like I don't know if there's more
specifics to the question from Keith. I feel like I actually
kind of talked around it. Becky: We'll see if he follows up
with some more. But we do have a number of other questions in here too just asking
when you import some other type of file, for example if you want to import an
audio file, where does that come in? On the converse what are the outputs? So can
you export out in a number of different formats? So what kind of stuff can you
bring in? What can you put out? Glenn: So that's another very good question.
So let's take the example of an audio track and I don't think you'll be able to hear this
but let me see if I can – I'll just demo it here.
So I go Import, here's an audio track like this
is an audio track. It's an MP 3 called Sunshine in My Heart. Another resource I would
point you to is the YouTube audio library has a ton of free audio that you can use in your
video projects and I think that's where I got it. So if I put that in, if I import that I can
do this. And so I'm bringing it into my project and then from there I drag that, let me
just get rid of – I'm sorry, one second here. Let's say I want to add that to this project
here I just drag that audio as another track that is happening in this video. So now you
have not only this audio but also this audio that I've added. And then you can change the
levels of each track. You can do it through here. You can do it through, you can do it
through like there's like a track mixer. There are all these different ways you can
manipulate this.
So that's kind of a quick demo of what it's like to take other things and then
lay them. There is a lot of different layers you can put of different video
layers, different audio layers. As far as exporting it let's do a quick
demo of that. So let's say I want to export – I'll take this one actually. Let's say I want to
export this into a single file that I can upload to YouTube or Facebook or elsewhere. So what
I do is I highlight this sequence like this and go to File and then go to Export,
and I go to Media. And then from here – and again the tutorial will kind
of step you through this as well. There is a lot of different choices
that you have in terms of, and again, I know this can seem kind of overwhelming.
There are all these different things like what format do I use? I usually use H264
which is kind of like a standard format for things on YouTube or other online video.
And then
there are different choices that I have here. And once I click on Export, I'll go ahead
and click on it just to show what happens, it will start taking all of those
different raw files and start combining them into a single output file, in this case in
an MP4 file. And then you can take that file and then share it on the
Internet or use it in other ways.
You just have to use this export process.
Depending on the project the export process can take like a few minutes to complete. Becky: Terrific. I'm going to go ahead and
stop sharing just because I have a little bit of other content to share like how to access it
if you are interested in the subscription offer. And I also had a couple of questions
where people were asking if you just need to lop off a chunk at the end of a video
or a chunk at the beginning of the video should I use this program? You certainly
can. It may be more than what you need just to lop off a chunk of video and
even many smart phones have video editors that can cut and do some big kind of hacks
at either end.
So if you're needing something just to do a cut there may be other tools
that you already have for free on your desktop. Though this certainly can do that and do it
down to 1/60 of a second, so it's very, very fine in its ability to do those kind of
edits. I wanted to share a little bit about where to get Adobe Creative Cloud and
also Adobe Premier Elements if you decide that you don't necessarily need the more
robust offer of what Adobe Premier Pro offers.
You can check out the Adobe program by going
to the TechSoup site and browsing By Donor or Provider. You can select Adobe and that
will take you to our general donation page which Susan has just chatted out that link. You
can get there from TechSoup.org/Adobe as well. We also have this program page that
we created recently that highlights what the different programs are that are available
and the different applications that are available as part of it. It also has a cute little video
of some of our colleagues here at TechSoup that explain how it all works. And you
can check out the different options. This is the Adobe Creative Cloud
all apps offer that is available. It is a one year individual membership
that you get access to the discounted rate. You pay the $5 admin fee to TechSoup and that
gets you a 60% discount the first year off of the subscription. So it's a rate of $19.99
paid monthly to Adobe for that first year. Subsequent years are a 40% discount.
And so this is a cloud subscription even though the products are downloaded and
syncing with Adobe to get the latest updates.
You are getting the newest features
and bells and whistles as they roll out as opposed to how there used to be a
Creative Suite that was released every year, now you are getting those features
added in as they become available. For those of you who decide maybe you don't
need the full big robust package of apps, there isn't a standalone Premier Pro, just
that app right now through our program, but we also have the Premier Elements
and Photoshop Elements bundle.
This is an installed program so you would
actually get this electronic license key and be able to install it on your machine.
And this is a single license for it for $27. This is the consumer grade. So this
is not the one that you would edit your Hollywood feature film with. This is what
you could use for editing, making those cuts and adding in some small overlays or a
little bit of text here and there may be, but it is not going to have the fine
editing features. And when I say fine I mean just very detailed and where you
can get to 1/60 of a second if you need to, so those are some options available to you. And
then I have this on here just for those of you who may be interested in just the photo
package as well, that they also have a photography plan only.
So if you are
looking for access just to Adobe photo tools you can get that too. Some additional learning
resources, I've linked to the Adobe Premier Pro video tutorials. Glenn had this link as
well. This takes you to all of the tutorials. Some are 2 minutes long. Some are 45 minutes
long. There is a whole collection of them for different features and for different
steps that you may want to take. These are all created by Adobe so they are
very high production value.
They look great. And they show you kind of how to do these
different steps in their video editing. The introduction is just a 2 minute
little introduction to how it works and then that 45 minute long video that
Glenn talked about that really takes you through all of the beginner processes. These
will all be shared in the follow-up email. You'll get these links as well. You'll
be able to find them on Slide Share and click from there as well. If you got
that reminder email before we started, the slides are available to download
so you can click into these too. And then we have a blog post that is
great that compares Adobe Premier Elements v. Adobe Premier Pro Creative Cloud.
So it actually has a great chart in it that tells you this feature is
available in this consumer grade program, it's available in this pro version so you can
really compare side-by-side these 2 products to get an idea of which one
will really fit your needs best.
And then some general resources
on the Adobe Creative Cloud offer and how the product donation and
discount program works. The last one, How Do You Choose the Right Adobe App
is a great little interactive tool. If you're not sure which Adobe app is the right
tool, if you're trying to design a newsletter and you are not sure if you're picking the
right tool, is it Photoshop, is it illustrator, is it InDesign, this is a great kind of choose
your own adventure tool that will help you. We are at the top of the hour and I know we
asked a few questions already but I would love it if you would chat in one thing that you learned
in today's webinar that you will take home and try to implement or dig in to do a
little bit more research on. We'd also asked that you share this information with your
friends and colleagues who may benefit from it and that you would take a moment to
complete the postevent survey available after this webinar ends that
will pop up on your screen.
Lastly, I would like you to invite
you to join us for upcoming webinars. We are going to have a couple more
this week, one on the Changing Landscape of Library Privacy and then we will
be talking about how to help children. So if you are working in children's literacy,
how to help children build literacy skills in this digital age. Then we will talk about
Microsoft Outlook and get some tips and tricks on managing and wrangling our in boxes
on the 30th. We'll have more coming soon so we hope you'll join us for those.
Thank you so much Glenn for your expertise sharing today. And thank you to
Susan for helping on the back end, and Terry for helping on the back
end. Lastly I'd like to thank ReadyTalk our webinar sponsor for the use of
their product to present these webinars.
Please take a moment to complete the
postevent survey that will pop up after. Thank you so much everyone
and have a great day..