Hi everyone and welcome to another Software
Session, where we'll be teaching you how to access Forms for Excel to create an online
form to share with others and collect responses. The objectives of this video include creating
your survey, adding fields, managing questions and sharing (which includes obtaining responses). Each objective is listed in the comments,
with a clickable link that will allow you to jump directly to that section. Let's get started with a quick introduction
on what exactly you can do with Forms for Excel.
Forms for Excel allows users to create an
online form that, when submitted, will add the information to an excel spreadsheet saved
in OneDrive. If you have ever had to send out emails seeking
information or answers from a group of people, you can understand the frustration with multiple
replies. Forms in Excel solves that problem. Please note that personally identifiable information
(PII) can never be collected using an Excel Form. Examples of PII include: Social Security,
Date of Birth, Drivers License, Financial Information and more. We encourage you to watch our other video
on Handling Confidential Data to learn more.
If you have a need to collect data that contains
Personally Identifiable Information, you will need OTS to create and manage the form for
you. If you will not be collecting Personally Identifiable
Information, you can proceed with this video. Now that we know what "Forms for Excel" is,
let's begin creating a new form. The example we will use in this video will
be for a survey. First, log into Office 365 by heading to office.towson.edu
and logging in with your NetID and password. Next you will click the OneDrive tile located
on the home screen.
OneDrive will open. Here you will head to the files page and click
the drop-down menu labelled New. You will select Forms for Excel and the Forms
for Excel window will appear. Give your form a name in the text box and
then click the create button. A new browser tab will open and the Forms
app will appear. With the Forms app open, our form can start
taking shape. Let's go over how to modify a title and add
a description to your form. The form title takes its name from the name
provided in the previous step. However, if you want to change that, click
on the form name. Here you can type in a new name for your form. Hit the tab key and you will be brought to
the Desciption field.
This field is helpful to provide instructions
or to describe the forms purpose. You could even add a disclaimer or privacy
policy stating that you will not collect PII. Let's add some questions to our form so
we can collect the right type of data. There are six different types of questions
you can choose from: Choice, text, rating, date, ranking and Likert. Let's explore each question type and use
them in our survey. The first type of question is a Choice question. Choice is for questions that require an answer
from a pre-selected set of responses. To add a choice question, click the + Add
Question button and then select Choice. The Question field appears. This is where you will enter your question. Take note that this will be the header of
a column in your Excel spreadsheet.
Below the question are a series of Options. Click in the Option field and replace the
text with your desired choices. To add additional options, click the Add Option
button. Additionally, you can also add an "Other"
category. If you wish people to select more than one
choice, toggle the Multiple Answers toggle. The next type of question is a Text question. Text is for questions that require a text
answer. Click the Add Question button and choose text. If you desire a longer response, toggle the
Long answer toggle and more space will be provided. A Rating question enables a rating from one
to five or one to ten in either stars or numbers. Click the Add Question button and choose Rating. Type in your question. You can change the levels and the symbol using
the drop-down arrows below the question. Date is for questions requiring a date answer. Click the Add Question button and choose Date. There are no options associated with this
question type.
There are two additional question types available
to you. Ranking and Likert. They are hidden. Let's discover them and learn what they
can do. Ranking enables the order of predefined options
to be rearranged in order of preference. This is valuable if you are looking for general
consensus on a list of choices. Click the Add Question button and navigate
to the More icon. Select Ranking from the dropdown. This is similar to choice but allows users
to drag and drop selections in order of preference. The final question type is Likert. This is for questions that offer a range of
answer options. Click the Add Question button and navigate
to the More icon. Select Likert from the dropdown.
You have probably seen this type of question
in other surveys you have completed. It is complex allowing people to choose how
they feel about different statements. Click on an Option 1 to change the wording. Repeat the process for the remaining options. If you don't want an option, you can click
the trash can to remove it. Similarly, click on Statement 1 to type in
a statement. Repeat the process for all remaining statements. In both instances you can click the plus button
to add additional options and statements. By now, you can see our form take shape and
we have explored the different question types. There are a few more things we can do to this
form to help aid the end user. Subtitles allow you to add any additional
information pertaining to the question such as specific instructions. The subtitle field can be turned on by clicking
on the "more options" button at the bottom right corner of the question and then clicking
on subtitle.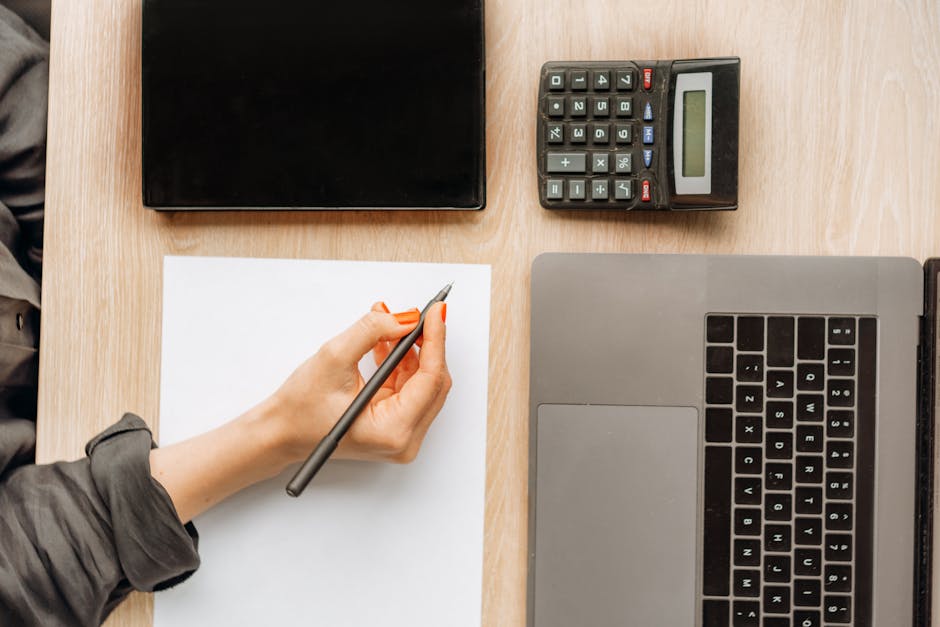 To insert media such as pictures, head to
the right of the question text field and find the "insert media" button. Clicking on this button will open up the insert
media pane, which will give you the option of a picture of video. You can choose any picture or video from either
searching online, looking in your OneDrive, or uploading it from your computer. Finally, beside the "more options" button
is a required toggle. Enabling the required option will require
the person filling out the form to answer the question. If they do not provide an answer, the submit
button at the end will be disabled until then.
Now that we have our questions in place and
set with appropriate subtitles and media, let's go over how to manage the questions
by copying, deleting and reordering them to our liking. First, head to the questions tab and click
on the question you want to manage. A small menu will appear above the question
on the right side. To copy the question, click on the copy question
icon in the menu. The question will be duplicated above the
current question. To delete the question, click on the delete
question icon in the menu. The question will then be deleted.
To reorder your question, click on the move
up or move down arrows to rearrange the order. Our form is now complete and it's time to
share it with other users. There are multiple ways that you can share
your survey, including using a link, a QR code, embedding the survey and finally by
using email. Here's how to do just that. To share your survey, click the share button
in the upper right hand corner of the forms screen. The share pane will open, and will ask if
you want to send and collect responses to anyone with the link or only people in my
organization.
Choose only people in my organization to allow
anyone with a Towson University email address to access the form. Next, select from the four options of Link,
QR, Embed or Email. Link will allow a link to be generated in
a text box that you can copy and paste in an email, document, etc. QR allows a QR code to be generated and allow
a person to scan the code with their smartphone or tablet to access the form.
Embed gives you an embed code of your survey
that you can copy and paste into a website. And clicking email will automatically open
a new email in Outlook containing the form's link. Our form has been sent to users. They will complete the form and responses
will now be available to view. There are two ways that you can view responses. You can access the responses through Office
365 or you can view the Excel workbook that was created when you created Forms for Excel.
To view responses in Office 365, head to the
forms app in Office 365 and then open the form you created. Click on the responses tab for your form. Here you can scroll down to view response
details for each question. Click the "more details" link beneath
the question to view a list of responses by participant for that question. To view in Excel, head to the form you wish
to view and click on the responses tab.
On the bottom right hand corner is a button
labelled "Open in Excel". Click this to open a workbook in Excel with
your survey's responses. And that's it! You are now able to create your own Form for
Excel and collect data without the hassle of collecting data manually and entering it
into Excel. I would like to know what your favorite part
of Forms for Excel is. Please let me know in the comments below. Thanks for watching, and if you have any questions
or ideas for future Software Sessions, email us at training@towson.edu and we'll be sure
to get back to you. Until next time, make it a great day.